TWHP and Rise Up! are proud to present a live Zoom event with Cleaning Up authors Susana P. Miranda and Franca Iacovetta.
April 11th, 2023 @ 7:00 p.m. (ET)
Not available? Don't worry. Register now, and we'll send you the replay link to watch at your convenience.
About the Book
Cleaning Up: Portuguese Women's Fight for Labour Rights in Toronto (Between the Lines, 2023).
A fascinating book about the little-known radical history of the Portuguese women who worked as night-time office cleaners and daytime 'cleaning ladies' in postwar Toronto.
Drawing on union records, newspapers, and interviews, feminist labour historians Susana P. Miranda and Franca Iacovetta examine the lives of immigrant women who defied stereotypes of passivity by reshaping domestic labour and by leading union drives, striking for workers' rights, and taking on corporate capital in the heart of Toronto's financial district. Richly detailed and engagingly written, Cleaning Up documents an undersung piece of working-class history in urban North America.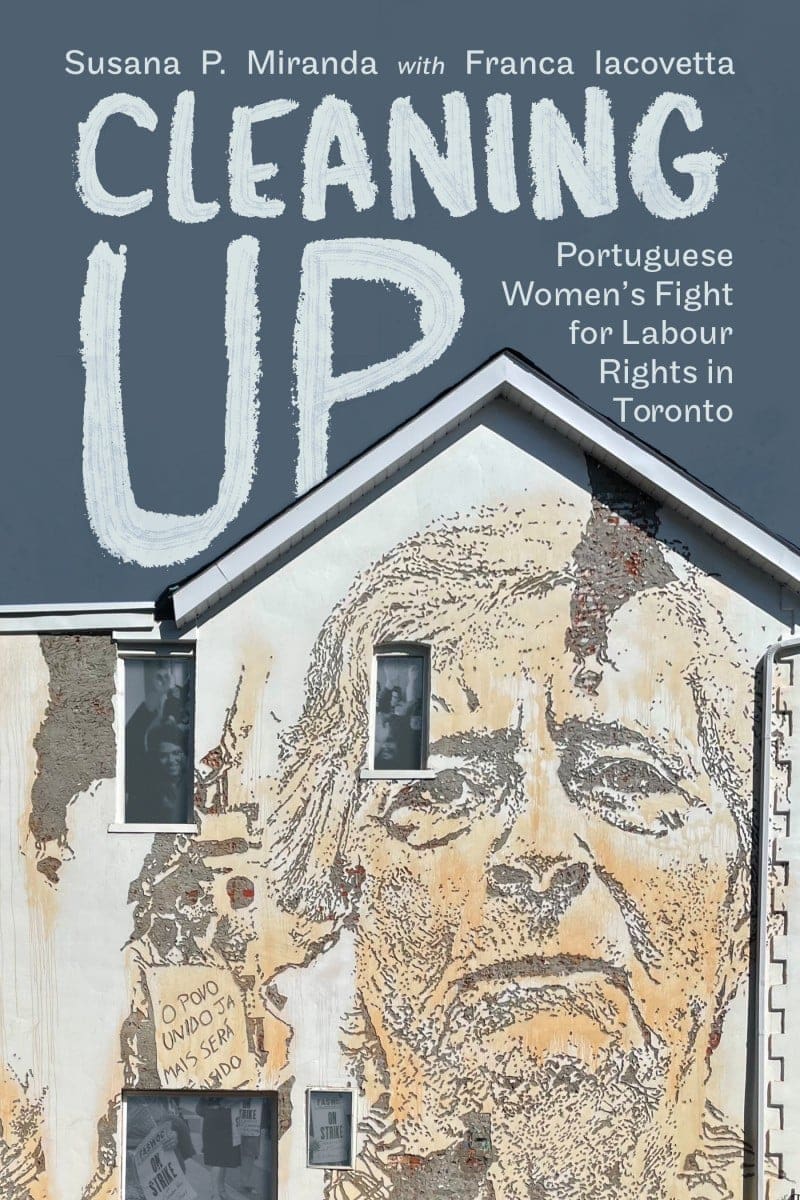 About the Authors
Susana P. Miranda is an independent scholar with a PhD in history from York University. The author of scholarly articles on Portuguese cleaners in Toronto, she currently works for the Ontario Ministry of Education and the Ministry of Colleges and Universities. A public historian, she is co-founder of the Portuguese Canadian History Project, which collects, preserves, and disseminates material related to the Portuguese in Canada.
Franca Iacovetta is professor emerita of history at the University of Toronto and a member of the Rise Up! Feminist Digital Archive collective. Her books include Gatekeepers: Reshaping Immigrant Lives in Cold War Canada; the co-edited Women, Gender, and Transnational Lives (on Italian women workers and radicals around the globe, with D. Gabaccia); and Before Official Multiculturalism: Women's Pluralism in Toronto, 1950s-1970s.
Rise Up Materials Related to Cleaning Up
Directly Related to the Book
Other materials used for Cleaning Up